Chiropractor
Kyle Konas D.C.
Dr. Kyle Konas is an upper cervical chiropractor in Traverse City. He is a husband, father, and Michigan native. He grew up an athlete and avid sports fan. He carried his love for athletics to Western Michigan University where he gained his Bachelor's Degree (and a wife!) while studying Exercise Science.
While working as a personal trainer during his undergraduate studies, he noticed something that intrigued him: individuals who seemed to be physically fit and 'healthy' still suffered from many ailments such as headaches, insomnia, allergies, asthma, anxiety and more. Dr. Kyle had been to chiropractors as a child, but was never exposed to a neurologically based upper cervical chiropractor until later in life and was instantly obsessed. He decided to pursue his doctoral studies at Palmer College of Chiropractic Florida.
En route to obtaining his Doctor of Chiropractic degree, he also led multiple on-campus clubs, was voted Most Outstanding Future Alumni by his peers, named a Fellow of the Holder Research Institute, and was the recipient of the Virgil Strang Philosophy Award. This was all in addition to his ultimate goal in life of being a loving father and husband. Dr. Kyle also spent time gaining certifications in Chiropractic Orthospinology and Torque Release Technique.
Chiropractor
Peter Kelly D.C.
Considered one of the best Traverse City chiropractors, Dr. Peter Kelly is a Michigan native originally from Cadillac, Michigan and completed his undergraduate requirements from Central Michigan University in 2015. The following year he moved to Davenport, Iowa to attend Palmer College of Chiropractic and graduated with a Doctor of Chiropractic degree in February of 2019.
He then returned to his hometown and started his career as an upper cervical chiropractor in Traverse City, Michigan. He started working at Shift Health Center in March 2019 with Dr. Kyle and the team and has loved serving the Grand Traverse community.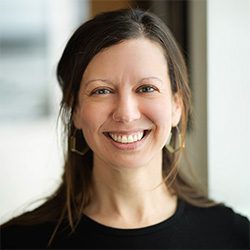 I am originally from Cadillac. I have an A.A. degree from NMC and a B.S. from Eastern Michigan University. Before moving back to Traverse City 7 years ago, I lived in Washington state and Ohio. I love hiking, reading, and the beach and try to combine all three as often as I can—winter or summer!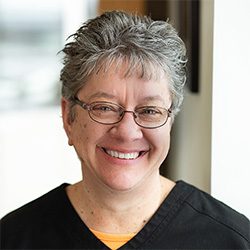 I have my cda-early childhood accreditation.
I'm a mother of 3, grandmother of 2, and have been married for 32 years. I have a daughter who is a chiropractor and another daughter who is a licensed chiropractic assistant.
Marketing Coordinator
Alyssa
I was born and raised in Traverse City, MI. My husband and I have two awesome kids, Liam and Payton. We love everything outdoors. Camping, kayaking, and fishing are some of our favorite things to do as a family.
OFFICE HOURS
---
Monday
10:00am - 1:00pm
3:00pm - 6:00pm
---
Tuesday
7:00am - 11:00am
---
Wednesday
2:30pm - 6:30pm
---
Thursday
8:00am - 12:00pm
2:00pm - 5:00pm
---
Friday
Closed
---
Saturday
Closed