Chiropractor
Kyle Konas D.C.
Dr. Kyle Konas is an upper cervical chiropractor in Traverse City. He is a husband, father, and Michigan native. He grew up an athlete and avid sports fan. He carried his love for athletics to Western Michigan University where he gained his Bachelor's Degree (and a wife!) while studying Exercise Science.
While working as a personal trainer during his undergraduate studies, he noticed something that intrigued him: individuals who seemed to be physically fit and 'healthy' still suffered from many ailments such as headaches, insomnia, allergies, asthma, anxiety and more. Dr. Kyle had been to chiropractors as a child, but was never exposed to a neurologically based upper cervical chiropractor until later in life and was instantly obsessed. He decided to pursue his doctoral studies at Palmer College of Chiropractic Florida.
En route to obtaining his Doctor of Chiropractic degree, he also led multiple on-campus clubs, was voted Most Outstanding Future Alumni by his peers, named a Fellow of the Holder Research Institute, and was the recipient of the Virgil Strang Philosophy Award. This was all in addition to his ultimate goal in life of being a loving father and husband. Dr. Kyle also spent time gaining certifications in Chiropractic Orthospinology and Torque Release Technique.
Sheena Konas
Sheena is a wife and mother to two children, Easton and Tessah. She grew up with a big family in West Michigan where she spent time playing many sports and camping across the Midwest. Being close to family, Sheena decided to stay in West Michigan for college and attended Western Michigan University where she obtained her bachelor's degree in communications and had a minor in holistic health.
From a young age Sheena suffered from sports induced asthma, anxiety, depression, and back pain. All of these things affected her athletic performance for many years. She took medication to try and "cure" these symptoms but nothing ever seemed to get to the root cause.
After studying holistic health for many years Sheena knew she needed to take control of her health without drugs or surgery. It wasn't until she received neurologically based upper cervical care that she saw a positive change in her health. It was then that she realized that chiropractic care was essential for optimal performance and decided to make it a part of her lifestyle.
Children
Tessah and Easton
Tessah and Easton are both very outgoing and friendly. Tessah enjoys activities such as gymnastics, loving on babies, and playing with friends. Her goals include learning multiple languages and becoming a chiropractor like her dad.
Easton has an extreme passion for sports, specifically hockey and football. He also enjoys playing with friends and doing puzzles. His current goal in life is to play in the NFL.
You may see these two hanging around the office playing card games, playing with other kids, and interacting with our practice members. Be sure to say hello when you see them!
Chiropractor
Peter Kelly D.C.
Considered one of the best Traverse City chiropractors, Dr. Peter Kelly is a Michigan native originally from Cadillac, Michigan and completed his undergraduate requirements from Central Michigan University in 2015. The following year he moved to Davenport, Iowa to attend Palmer College of Chiropractic and graduated with a Doctor of Chiropractic degree in February of 2019.
He then returned to his hometown and started his career as an upper cervical chiropractor in Traverse City, Michigan. He started working at Shift Chiropractic in March 2019 with Dr. Kyle and the team and has loved serving the Grand Traverse community.
I am the wife of a lineman (Tim), mother to three beautiful children (Ayla, Addisin, and Jaxon), and Traverse City native. I'm a home birth advocate and passionate about helping other people. I enjoy hiking, traveling, and spending time with family.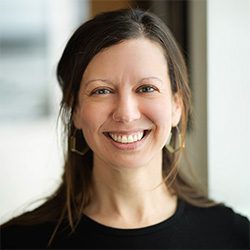 I am originally from Cadillac. I have an A.A. degree from NMC and a B.S. from Eastern Michigan University. Before moving back to Traverse City 7 years ago, I lived in Washington state and Ohio. I love hiking, reading, and the beach and try to combine all three as often as I can—winter or summer!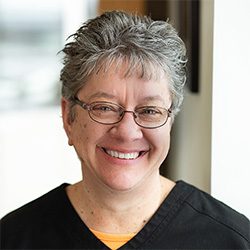 I have my cda-early childhood accreditation.
I'm a mother of 3, grandmother of 2, and have been married for 32 years. I have a daughter who is a chiropractor and another daughter who is a licensed chiropractic assistant.
Marketing Coordinator
Alyssa
OFFICE HOURS
---
Monday
10:00am - 1:00pm
3:00pm - 6:00pm
---
Tuesday
7:00am - 10:00am
---
Wednesday
3:00pm - 6:00pm
---
Thursday
7:00am - 1:00pm

---
Friday
Closed
---
Saturday
Closed