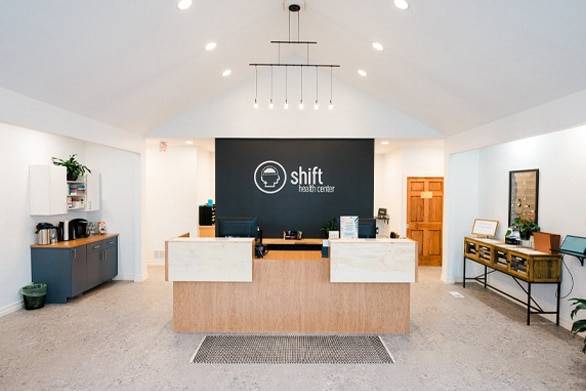 BEST CHIROPRACTOR IN TRAVERSE CITY
We have helped hundreds of Traverse City patients just like you live the life they deserve, pain-free and healthy, with over 250 five star reviews to prove it!
What Makes Shift Health Center Different From Other "Chiropractors Near Me"?
Shift Health Center has been rated among the top Traverse City Chiropractors for helping our patients live the life they deserve through a gentle, state-of-the-art approach to chiropractic care.
We are unlike traditional chiropractic offices, in that we address the master control system of the body, the nervous system, first.
We get an exact assessment of your overall health, through a detailed neurological and structural analysis. These results are utilized in helping you reach your optimal health.
Choose Cutting Edge Chiropractic Care Today
With medication use at an all-time high, many people are searching for natural answers to pain and disease. We decided to open Shift Health Center in Traverse City, MI to help individuals suffering with pain and other health challenges. We use natural methods to help those feeling frustrated and hopeless because no one should miss out on making memories or doing what they love.
We strive daily to be the best chiropractor in Traverse City by providing cutting edge chiropractic care to correct problems at their source, so you can feel optimistic and empowered instead of relying on surgery or medications. By increasing your productivity you will save time, money, and most importantly, get your lifestyle back!
TRUSTED BY OUR FRIENDS AT:

Chiropractor Traverse City MI
Shift Health Center Origin Story
chiropractic care for a better lifestyle