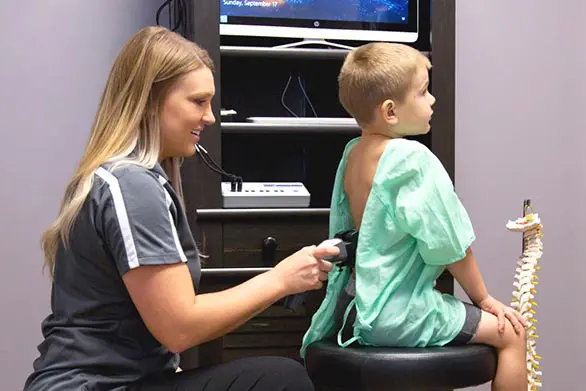 BEST CHIROPRACTOR IN TRAVERSE CITY
We have helped hundreds of Traverse City patients just like you live the life they deserve, pain-free and healthy, with over 150 five star reviews to prove it!
"I started seeing Dr. Kyle for a herniated disc in my low back. I gained nearly 60 lbs. over 3 years while not being able to exercise due to my back. After 10 weeks I was back to exercising with my fellow veterans! I love the fact that the appointments are short and it allows me to get right back to my day."
- Joe R.
"The upper cervical work is amazing and I wish that I had known about it all of these years. I had been in severe pain for a while, but it took a head-on collision to finally bring me into the office. I recommend upper cervical care for anyone who is sick and suffering, I even sent my husband in!"
- Agnes L.
"I was initially impressed with the level of education and organization in the office. I felt that Dr. Kyle and the team truly cared about me. After one month of care, the numbness in my arms was almost completely gone. After two months of care, I began to realize that I wasn't feeling anxious all the time as I had been for the past 20 years!"
- Jim L.
"I've had previous chiropractic experiences with which I was unimpressed. Dr. Kyle is able to explain in simple terms what he is doing and why he is doing it. When I am holding my adjustment I feel I can move better and recover faster."
- Dave S.
What Makes Shift Chiropractic Different From Other "Chiropractors Near Me"?
Shift Chiropractic has been rated among the top Traverse City Chiropractors for helping our patients live the life they deserve through a gentle, state-of-the-art approach to chiropractic care.
We are unlike traditional chiropractic offices, in that we address the master control system of the body, the nervous system, first.
We get an exact assessment of your overall health, through a detailed neurological and structural analysis. These results are utilized in helping you reach your optimal health.
Choose Upper Cervical Chiropractic Care Today
With medication use at an all-time high, many people are searching for natural answers to pain and disease. We decided to open Shift Chiropractic in Traverse City, MI to help individuals suffering with pain and other health challenges. We use natural methods to help those feeling frustrated and hopeless because no one should miss out on making memories or doing what they love.
We strive daily to be the best chiropractor in Traverse City by providing upper cervical chiropractic care to correct problems at their source, so you can feel optimistic and empowered instead of relying on surgery or medications. By increasing your productivity you will save time, money, and most importantly, get your lifestyle back!
TRUSTED BY OUR FRIENDS AT:

chiropractic care for a better lifestyle